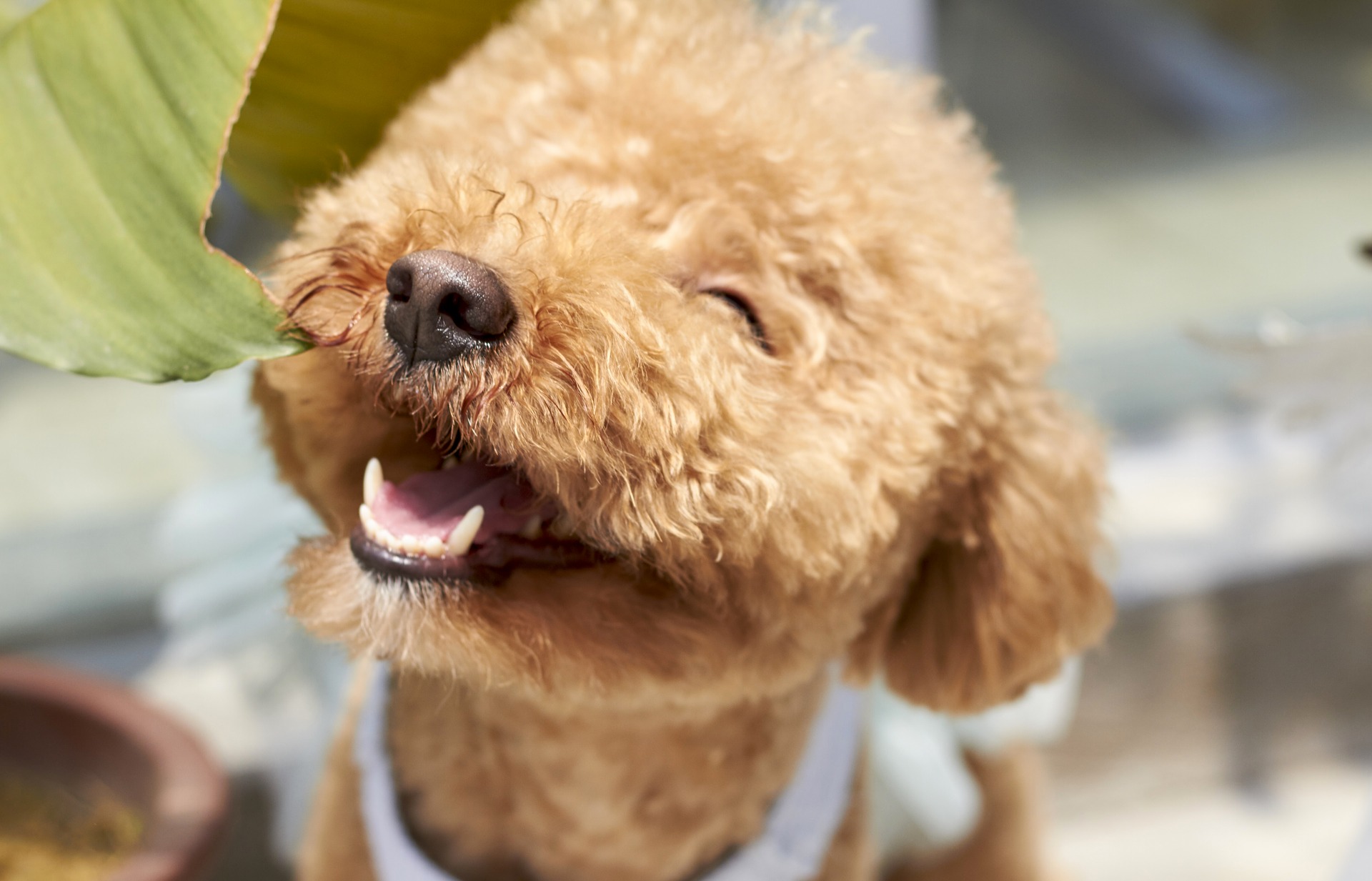 14 Nov

Doggy Dental Health Tips for Beginners
Dental health is an extremely important (and often overlooked) part of your dog's overall well being. Beyond bad breath, poor oral hygiene can lead to uncomfortable medical conditions farther down the road. Now, of course, your furry friend probably does NOT want to have their teeth brushed! So if you can't bring them into TOP DOG, here are a few tips on brushing your dog's teeth at home
Get Them Used to the Process
Your dog doesn't understand why you are putting the brush with the funny taste into their mouths. You need to ease them into the process of getting their teeth brushed if you want it to get easier over time. Start by brushing your pet's gums with your finger to get the motion into familiarity.
Start with Familiar Flavors
Your pup is used to certain flavors in their daily life- but "plain" or "mint" are not two of them. Try starting out with flavors like beef to make teeth brushing an enjoyable experience that he will be glad to learn!
Don't Forget the Backs!
A common mistake humans make on themselves AND their pets is not brushing the back of their teeth! This is especially important when it comes to dogs. The back teeth are not used as much as the front for chewing and are generally the first spots for tartar to appear.
It'll take some practice, but with enough consistency, your pup will be a pro at getting their teeth cleaned! But if you'd rather leave it to the pros, bring Buddy down to TOP DOG for a cleaning! There are lots of great grooming packages to choose from as well.  https://topdogbarkery.net/dog-grooming/
TOP DOG     Barkery * Bath * Boutique, Huntington Beach, CA    866-TOP-DOG1    https://topdogbarkery.net/