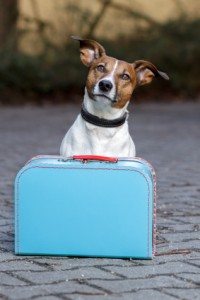 29 Jun

How to Choose a Great Doggie Daycare

Great ideas on how to choose a GREAT doggie daycare!
Staff should be friendly to you and to your dog.  Staff should take an interest in asking your dog's name and greeting him. They should be happy to answer any of your questions.  Avoid a facility that seems to treat your dog as anything but the beloved pet he is.
You're looking for a facility that is clean and well-kept. Dogs are dogs, so even the cleanest facility may have certain odors.
Dogs must be spayed or neutered and have all shots up to date.   This is for the protection of your dog, and in some areas is required by state regulations. Be prepared to show evidence of your dog's shot records when you enroll.
Of course, you should consider proximity to your home or workplace, BUT you may find that driving a little bit out of the way is worth it.   This will give you a better idea of what is typical and what characteristics are unique to each facility.
Excerpted from http://familypet.com/how-choose-dog-daycare/
Of course, we would love to have your dog try out our dog daycare.  TOP DOG's staff is knowledgeable and caring. We pamper your pooch and play with them in our doggie daycare room.  Nap Time is in the afternoon so everyone gets a break to relax. Then playtime resumes until you pick up your tired and happy puppy.
No one loves your furbaby more than you… but we come pretty close! Your precious pups are treated like family here at Top Dog. We spoil each pup with our famous dog bakery treats and they are loved the whole time they are with our staff.
TOP DOG's Doggie Daycare is a fun open "romp" room, where play is supervised for all breeds and sizes. Your pup will be spoiled with treats, toys and interaction with staff while they stay with us.
We offer SHORT TERM doggie daycare, so you can save money and enjoy our up to 3 hour "Shop and Dine" special day care rate, for those days when you don't need to leave your dog all day long.  Our doggie daycare is all day, while the shop is open and "in and out hours" for your pup's play are flexible!