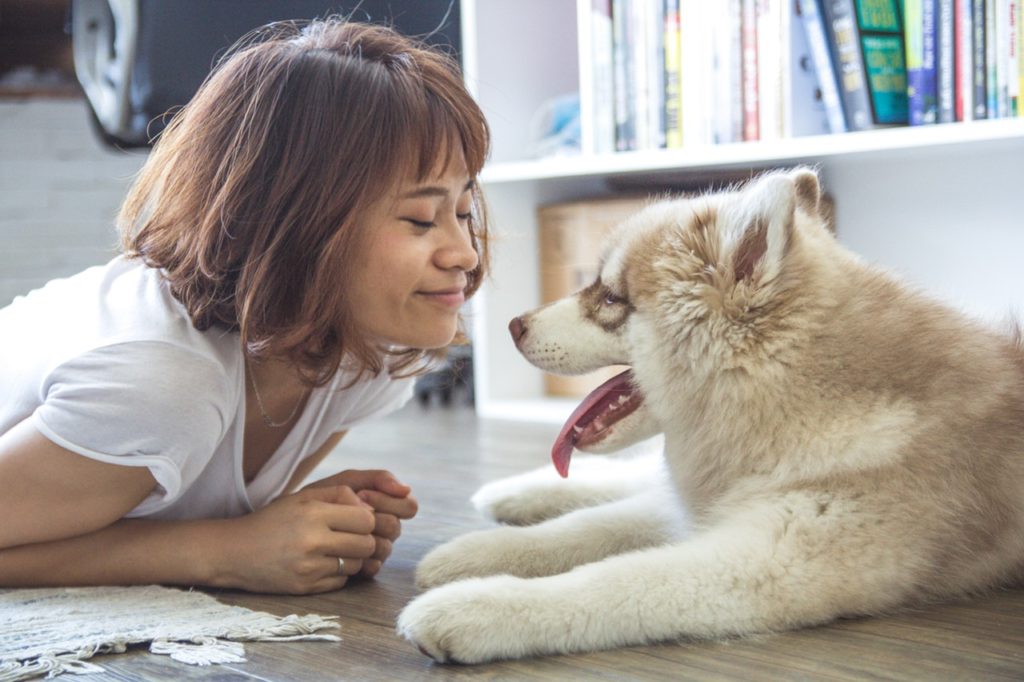 10 Aug

Banish Dog Breath With These Dog Grooming Tips!
Your dog does NOT have to have bad dog breath!  Here are tips for dog grooming that will help sweeten that doggie mouth:
1.  The most common cause of bad breath in otherwise healthy dogs is the build-up of tartar and plaque on their teeth.  Give your dog a good chew stick or safe bone to help get rid of plaque and tartar to reduce dog grooming time.
2.  Feeding your dog dry pet food that will help slow down the build-up of plaque and tartar.
3.  Don't neglect to brush your dog's teeth when
dog grooming
. He should have them brushed at least once a week.  If you can't brush your dog's teeth, take him to a qualified dog groomer so they can brush them regularly.
4.  Take your canine to an annual veterinary exam that includes a dental checkup.  Your vet can tell you if you need to step up your
dog grooming
in the teeth department!
5.  Get a mouth wash or spray specifically formulated for canines to help reduce bacteria.
Excerpted from:  http://dog.lifetips.com/cat/61612/dog-grooming/index.html
TOP DOG offers exceptional dog grooming that can include Teeth Brushing!  If you don't want the fuss and mess of teeth brushing, we are happy to do it for you!  We'll turn your pup into a TOP DOG and spoil them with our famous dog bakery pastries while they are here! Our
dog grooming team
can transform your pup into a TOP DOG with our bath and hair cut specials!  Call TOP DOG today to setup your grooming appointment that can include bath, blow dry, nail trim, ear cleaning, breath freshener, teeth brushing and MORE.  Our Spa appointments usually take around 2 hours with our pet professionals spoiling them the whole time.  Packages are available in 4 levels so you can choose your level of pooch pampering.