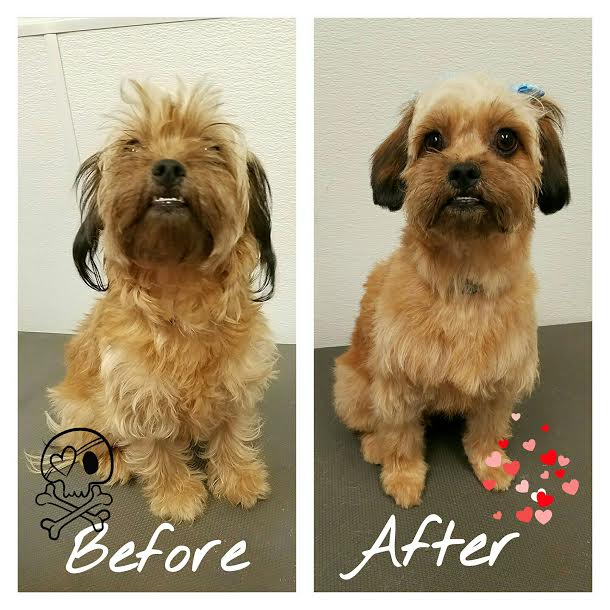 15 Jun

Great Dog Grooming Tips!
Here are some great dog grooming tips for your favorite pet!
When dog grooming, avoid getting shampoo and water directly in the eyes, mouth, and inside the ears.
Ears need to be cleaned regularly with cotton balls and kept dry — especially if your dog is a beach goer or swimmer!
You should brush your dog every couple of days no matter the length of his coat.
Nails should be checked and clipped about every two weeks. If you can hear them click as your dog walks across the floor, it's time for a trim.
Many people find it difficult to manage some of the grooming for their dog at their own at home.  And no wonder, because groomers are highly trained and practiced in their profession!  So, do not hesitate to ask a groomer to help out with these important maintenance items to keep your dog healthy and looking their best!
 Excerpted from https://www.animalhumanesociety.org/behavior/dog-grooming-tips